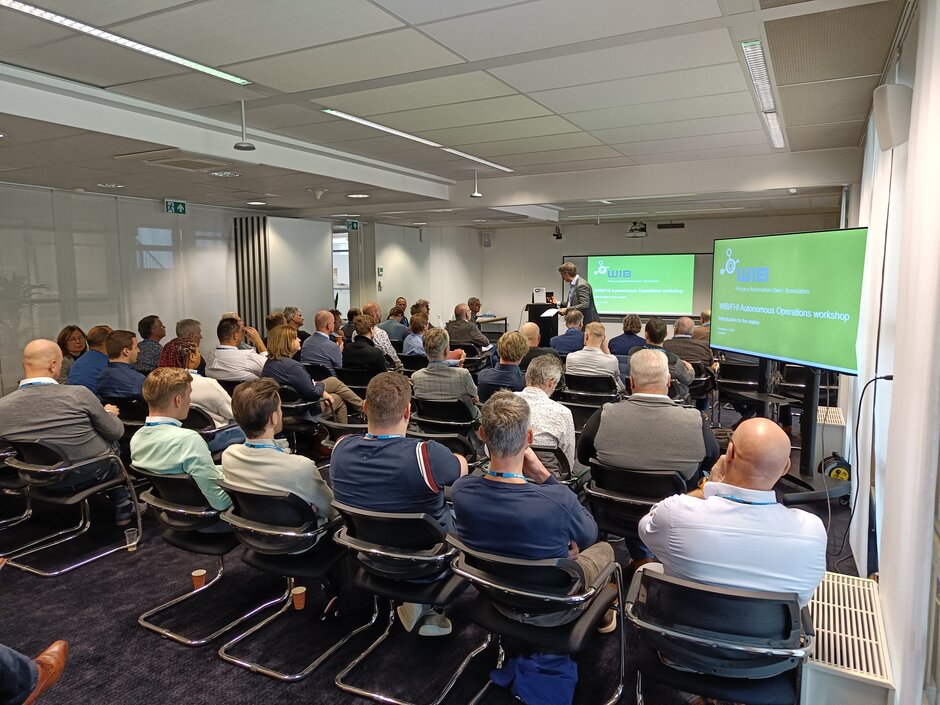 On 7 November 2023 an Autonomous Operations workshop was organized by the WIB an FHI.
Process industries will face several major challenges in the coming years such as the need for an increased productivity in all regions, flexibility of production and business processes, adoption to demographic changes and expert availability, especially in emerging markets.
Remote and autonomous operation concepts for plants reveal a way to face these challenges. To achieve the economic goals associated with remote and autonomous operation, technological, social, and legal aspects need to be considered. Compromises on safety aspects are neither acceptable nor necessary since the respective technologies also offer potential to enhance process stability and surveillance.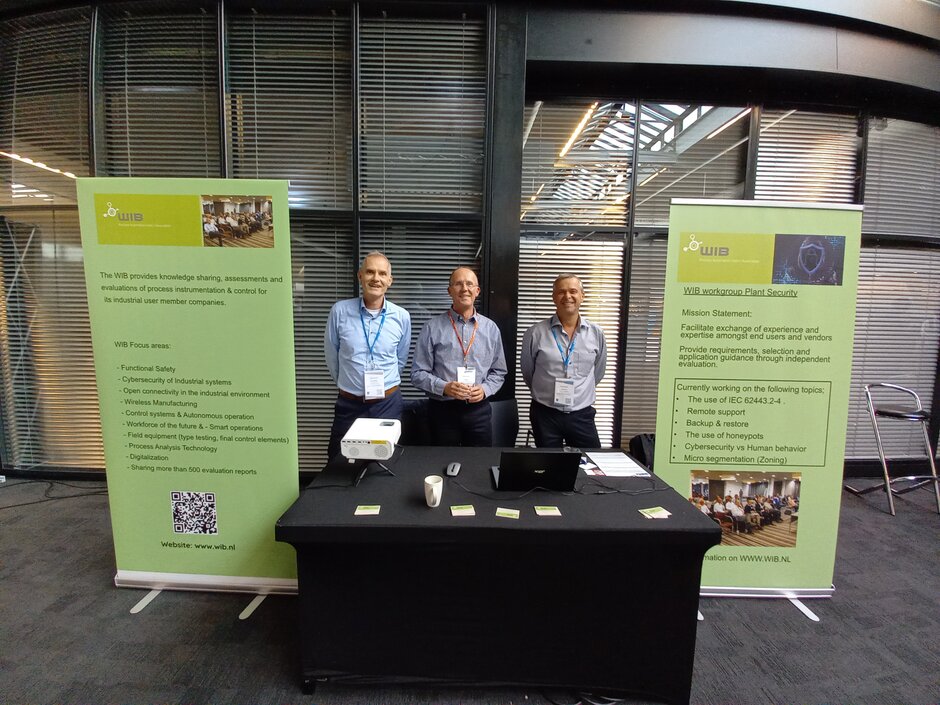 On 10 Oktober 2023 the WIB was present on the FHI Cybersecurity event with a stand in the exhibition room. There was a lot of interest in the WIB from the visitors and new contacts were made.
On the left Jan Peter Sanderse, chairman of the WIB
In the middle Johan Ike consultant of the WIB
On the right Maarten de Caluwé chairman of the WIB Plant Security group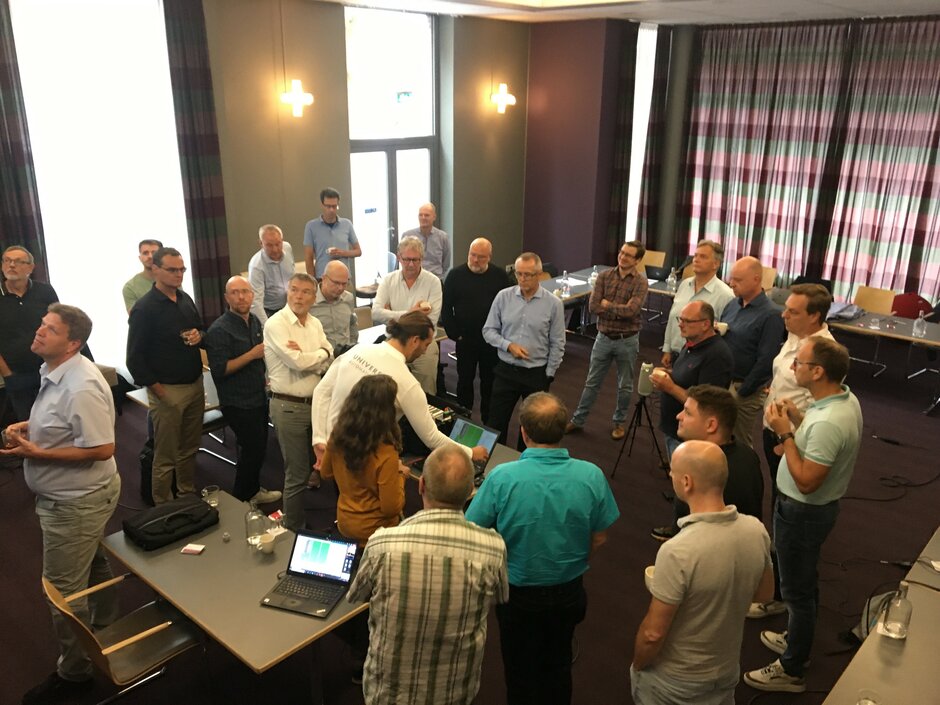 On 20 September 2023 a demonstration about Universal Automation standard was held in Breda for WIB members. Universal Automation is:
A technology enabler based on the IEC 61499 standard which defines how to design distributed applications using "plug and produce" software components which are independent from the hardware on which they execute.

A community of automation users, technology vendors and universities organized around an independent non-profit association: UniversalAutomation.org - Unlock your automation software!