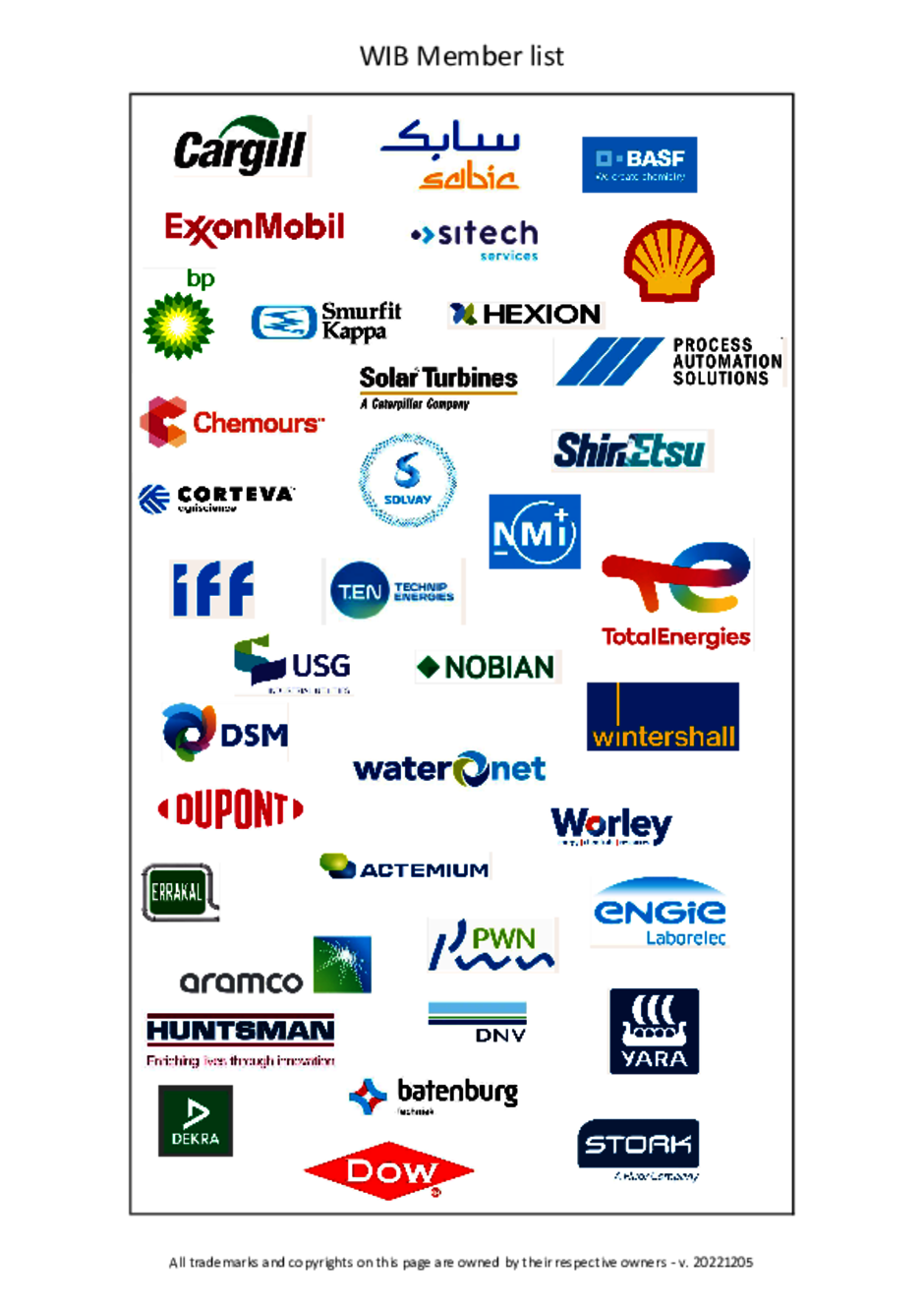 Working together for a sustainable future
Welcome to the WIB the user's association of instrumentation and process control. The WIB provides knowledge sharing, assessments and evaluations of process instrumentation & control for its industrial user member companies.
WIB represents over 40 companies using instrumentation and process control systems that are vital for the safe, efficient and sustainable operation of complex process industries. Varied and open discussions covered many key topics f.e. Cybersecurity of industrial systems, Connectivity in the industrial environment, big data, Type testing, etc.
Under the umbrella of Workgroups there are numerous expert groups and task forces that deal with specific areas (see Workgroups). The benefits for members 0f the WIB are obvious:
Opportunity to consult a 'peer' network prior to making important business and investment decisions
Powerful/influential group for discussion of important decisions and rulings with manufacturers and authorities
Share -and obtain- industry best practice guidance for e.g., application of new measurement/control and functional safety technologies
Participation in test/assessments of new measurement technologies, applications and system concepts
Training platform for discipline staff by participation in Working Group expert meetings
WIB has a close relationship with the following end user organisations NAMUR www.namur.net , Germany, EXERA www.exera.com France, EI www.evaluation-international.com ,England and CLUI www.cluias.it ,Italy. Together they form; NEWEC; represent over 250 end user companies.
WIB Focus areas:
Functional Safety
Cybersecurity of industrial systems
(Open) Connectivity in the industrial environment
Wireless Manufacturing
Control systems & Autonomous operation
Workforce of the future & Smart operations
Field equipment (type testing, final control elements)
Process Analysis Technology
Digitalization
Sharing more than 500 evaluation reports